Hyperstacks
Hyperstacks Alpha 0.5.0: Spooky Update!
---

Halloween is almost here and so is one of the largest updates Hyperstacks has ever seen!
Glide on the grinding bars, dodge new obstacles and infuse your levels with higher levels of logic with the multitude of items added!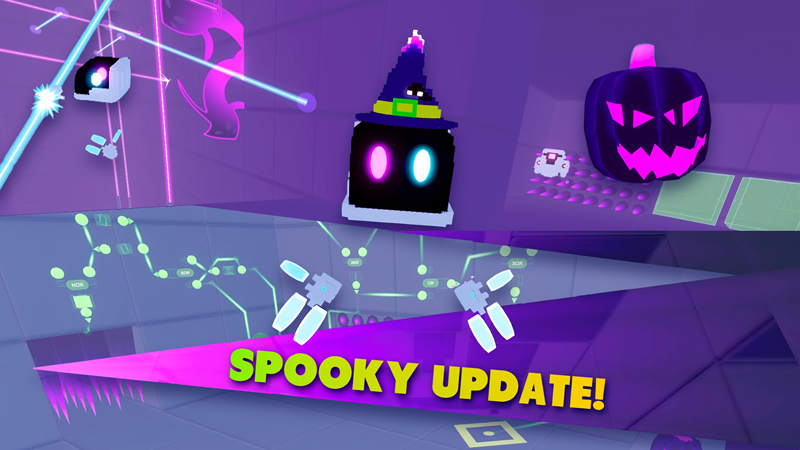 Slide on these laser strings and reach higher levels of speed never seen before in Hyperstacks!
Master the acceleration with your climbing skills and give your levels that sweet grind satisfaction!

Are you one of these people that love to make functional computers inside games?
Well, good news for you! Logic gates are your thing!
These strange things that only a rocket scientist can understand are made to create custom logic in Hyperstacks! This and the improved repeaters, which can be configured with different delay levels, are a great addition to logic in Hyperstacks.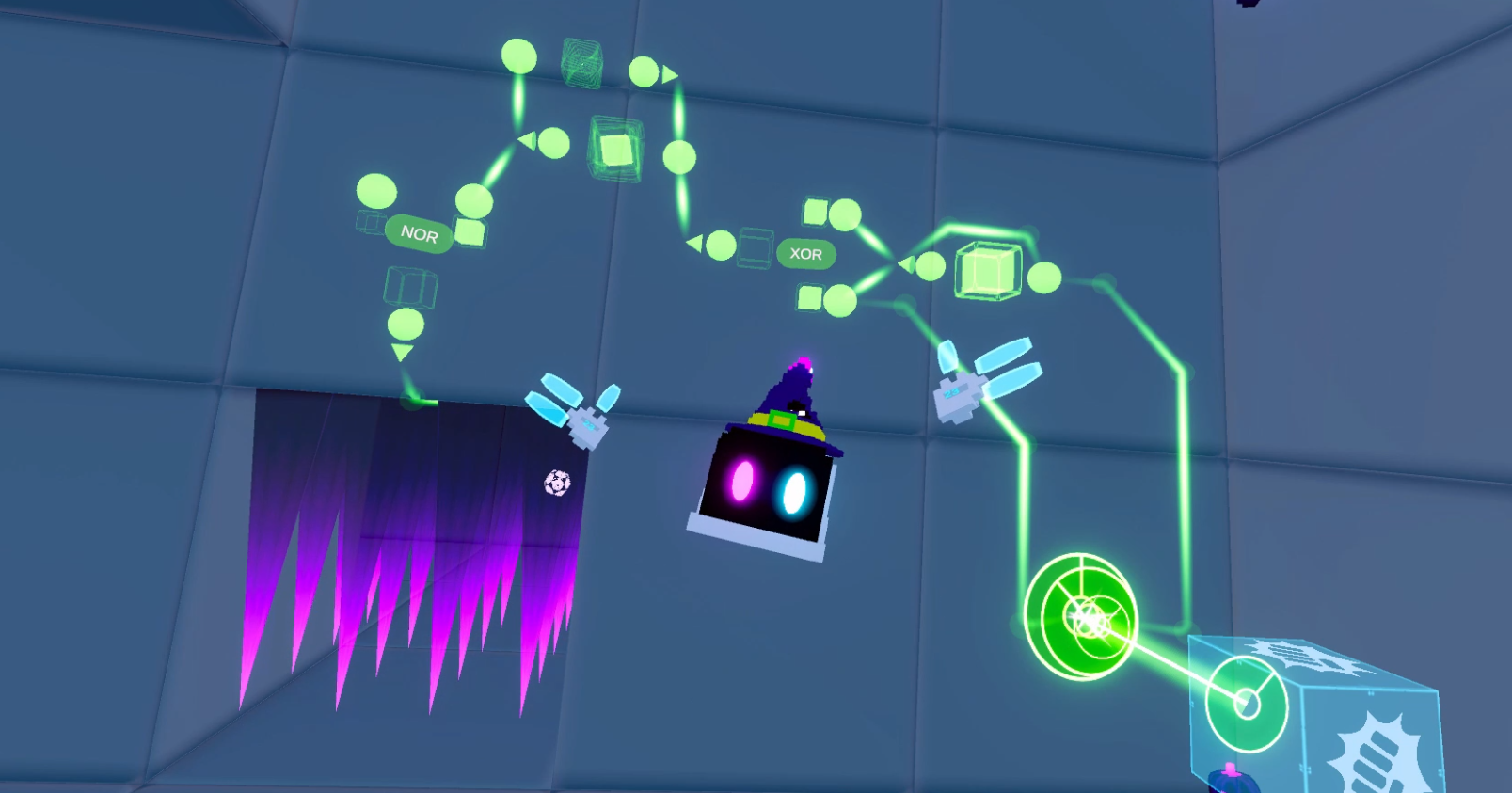 Create automatic systems, unbreakable clocks, and more complex systems, since there is no delay you can make it as complex as you want!
but don't forget to share your creations in our Discord server!

Need some of that ancient temple feeling on your level?
The new retractable spikes are just for you! Put them on a surface and see if you can trigger them at the perfect time to make some players into skewers!
The ultimate snack for level creators!

These bombs have a super explosive temperament, so don't hurt their feelings and give him some space or KABOOM!
They come with a new type of block that only their explosion can break!

It's correct! now you can push enemies.
But that doesn't damage them…
Ohh wait, they get damage from traps now ¯\_(ツ)_/¯

Are you a competitive player?
Well then fight for your place by being the ghost of the level!

This ghost represents the fastest player of the level, will you be able to beat it?
There is only one ghost per level
Ghosts are only available at community levels

(SteamVR Only for now)
Yay! Well YouTubers and streamers, it's time to create some sweet Hyperstacks content!

The lobby robot phrases have been updated for halloween.
The lobby robot has a hat now!
Mini decorative bombs have been added to the level editor, you can throw them!
Saws and Bombs skins have been changed for Halloween.
The lobby is growing, now it shows new places in development and new NPCs.
The high-speed sound effect has been made quieter as to not break your eardrums.
Lobby news panel (just the panel, it will be working on coming patches).
You can now change the repeater delay.
Now there is a sound when collecting coins.
Level editor interfaces are now visible, even behind walls.
Haptic feedback has been improved, you can now feel so much more!
Climbing has been made easier, now you have a longer window of time to grab a neon!
The player's hitbox has been shrunken, meaning it is now easier to dodge bullets and harder to accidentally hit walls while climbing.

Cannon Guy

Knockback resistance has been doubled from 20 to 40.
HP Decreased from 20 to 15.
Attack range decreased from 8m to 5.57m.

Turrets




Bullet speed has been decreased from 7 to 5.
Melee Enemy

Now it uses an approaching animation, which makes it harder to hit it with ranged attacks.
It can be stunned now only when attacks are blocked.

General


All enemies receive damage from traps now!


Breaking improvements are changes that may break previous levels made using the level editor, changes like this are to be expected due to the fact that Hyperstacks is still in alpha.
The base of the turrets now automatically snap to the ground and the positioning dot in the level editor now positions the head. This will make it easier to place turrets correctly, no more floating turrets!

What to do about this change: All current maps with turrets should be edited to move them, their head will appear where the spawn ball is instead.

Accidentally clipping through walls is way harder.
When Link nodes are destroyed their order saved incorrectly causing a wire mesh when loading.
When entering play mode in the level editor, the build mode doesn't keep destroying walls now.
The pointer doesn't lose precision when the editor is zoomed completely out anymore.
The jump pad ball is now moveable with the configuration menu arrow.
Having more than one wave active and completing one no longer changes the state of the level to non-combat until you beat all other waves.
Sword sound doesn't go crazy anymore.
Now the top half of the platform can not be moved with a weapon.
Now weapons don't go crazy inside green blocks.